These clients invested in themselves, worked hard, followed the system and overcame personal challenges to get the results they were after.
These clients invested in themselves, worked hard, followed the system and overcame personal challenges to get the results they were after.
"Salimah has definitely been instrumental in helping me to get to where I am two years later and I honestly don't think that I would be where I am if I didn't find her.
This month, I had 6 discovery calls and 4 of them turned into paid consultations. 2 of them signed contracts and I am waiting to hear back from 2 others. They're all the clients that I'm looking for."
Jacqueline Culp
Love Your Home Interiors
"One of the most important things Salimah taught me was how to charge. That was the magic behind the secret curtain I couldn't see. I've had very few people balk, and the ones that have balked would have balked at my lower rates, too. (As of May 2023) I have a project that is going to give me over $100k in design fees!"
   Mikki Litzenberger
   Alter Design Studio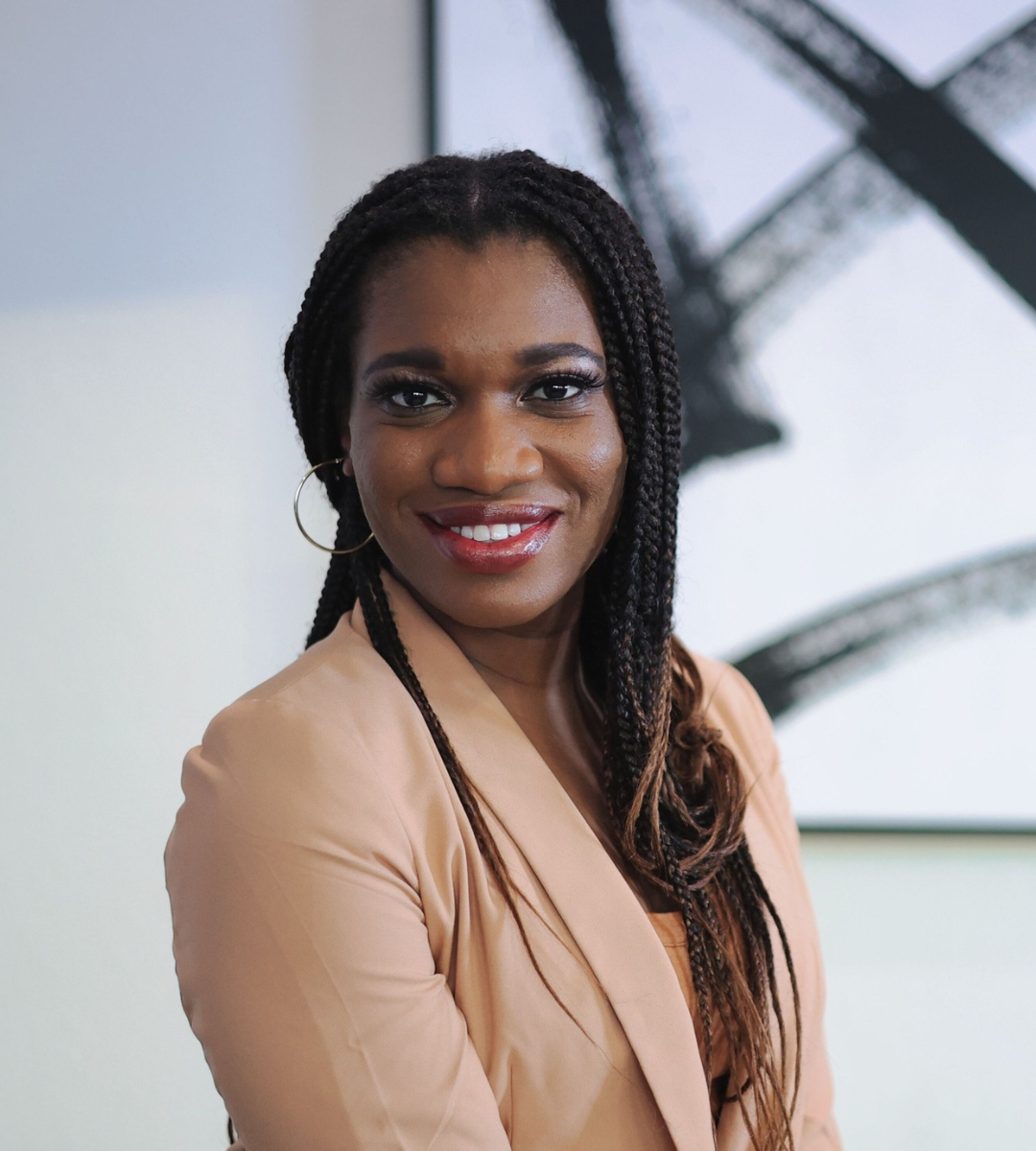 "I made $5,000 in my business total in my first year as an interior design business owner. In Q1 of my second year where I've been working with FBD, I am on track to make about $150k. That $5k that I made in my first year, I made that in like the first two weeks of 2023."
   Chioma Ikoku
   Casa Diem Life
"Upon joining FBD in 2022, I was able to charge 3x more on my first contract. I earned a total of $168k that year and it was phenomenal. Today, as of May 4th 2023, I have $200k worth of projects. I can see my way to financial freedom sooner than what I would have hoped for!"
Ishita Lalan
5 Seasons Homestays
"It was so hard to make myself take out a loan to join the program, but if I can say anything, oh my God, it was so worth it! It was one of the best things I've ever done. I hired an assistant, I hired a marketing director and I'd hit a little over $100k and it's going up from there!"
Lynda Huffman
Studio H Design
"There were a lot of really good resources that the program offered. The biggest breakthrough I had was learning how to market and price myself!"
Ashley Morrison
Renaissance Group 
"Charging for consults and the design work that I was doing for free makes me feel so much better about my worth. If my client didn't call me back, it's because she's busy or something. I'm never feeling like they're out drifting away in some other design space. This is huge!"
If you ever listened to Salimah, she just exudes knowledge. She's great! I don't know what she does in her free time but I know that she does research and studies, and does her own coaching stuff and she is just on top of it!"
Nicolette Jarquin
Arcata Cabinet & Design
"I have already surpassed all of my income goals! The strategy works! I feel like the sky's the limit after these last 6 weeks! It's been cool to sort of invest financial capital to get intellectual capital in terms of marketing and to see the financial capital come back as a result!"
Katherine Maund
Copeland + Co.
"I've gotten a lot more discovery calls than I ever got before I took the program! I never really thought about my website as a tool that can work for me."
Will Brown
Will Brown Interiors
"It's like a whole different piece of making my business run! It was amazing! I had someone I could go to to answer my questions. And Salimah was very, very, very specific. It was huge for me to have those concrete steps and that full explanation of what happened and how it happens."
Lori Miller
Lori Girl Creations
"It was always a dream to hit a 6-figure income and I can't believe it's coming true."
Ishita Lalan
Airhauz
"What drew me in the most was that concept of the Signature Service and the definition of that, and the biggest revelation for me was the pricing! I now know that I know what to do and I'm not missing something massive! For me it's peace of mind that I've now got a version of marketing that works for interior styling, my clients, and my signature service that I can rely on."
Sarah Burghard
Sarah Burghard Designs
"Just a third of Salimah's sessions has already changed my life! I literally changed about three or four things in my routine from the course and those changed my entire career! The fact that she has the blueprint for us and she knows exactly what we need as design professionals, they're like golden nuggets! Just knowing her as a coach, as a marketer, as a mentor, as a business adviser, I have been able to talk to my students and clients differently. It's almost like I'm channeling my inner Salimah, and it's just amazing!"
Frances Boychuk
Frances Boychuk Interior Design 
"I needed somebody that would honestly look at me and not hold back information and just tell me as it is. Salimah was great at doing that! With the program, I was able to create a system for myself so during consultations I know exactly what I'm doing, the steps I'm taking in order to provide the best service to my clients. I'm getting messages 3x a week now asking for information about my services!"
Marcia Perrotte
Designs MCP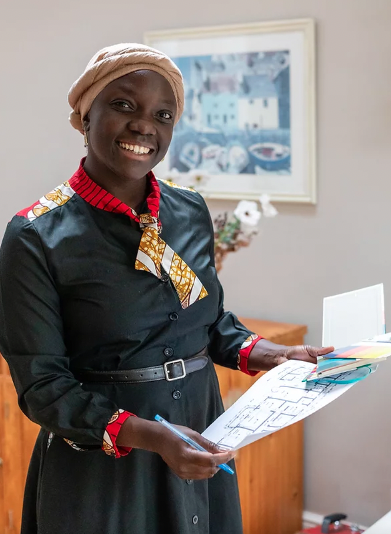 "By the time I started the program I barely had anything. I didn't know how to do it. I didn't know how to run an interior design business. I was still looking for my Signature service. I ended the program as a fully booked designer! I was fully booked and it was working around my kids, it was working around my program. Oh, the good life!"
Comfort Smithson
31 Homes
"When you start running through marketing steps, it's really daunting, but if you just sort of approach it like the module approach that Salimah takes, it's just like I'm going to bite this off now, put it in place and we can keep executing it! That holistic program is really really powerful! Salimah really helps with honing in on knowing who you really are and figuring out how to communicate that to potential clients consistently.
Another great thing with the program is the phone calls. Both being able to ask Lisa and Salimah and also just hearing the group questions was really interesting and helpful, The group aspect is very powerful!"
Jenni Leasia
Jenni Leasia Interior Design
"After joining the program, I had a clear idea of where I wanted to go with my business. Everything got cleaned up! I learned how to define what is important to me in my career, what I was good at, and what kind of clients I want to work with. There were a lot of aha moments! I've never done any of these before. This is huge for me! "
Barb Ivey
Ivey Design
"Just like designing, learning how to market your business is an organic process. You need to work with a mentor to understand your strengths and refine your messaging so you can scale quickly. I got the skills, the confidence, and clarity needed to rapidly grow the business that will serve me for years to come!"
Barbara Nyke
Nikka Design
"FBD helped us streamline our strategy to not be as overwhelming as before. We've learned how to knock out a month's worth of content. We now know how to speak to our ideal clients. Whether you're a new designer or a seasoned designer, Fully Booked Designer can work for you!"
Adriele & Elizabeth
House Meraki
"What attracted me to join the program was that Salimah was talking about real, actionable things that we can do. And the fact that we would have access to her in a real way was something that attracted me as well. You will work in this program but the nice thing is that Salimah is there every single week! And I don't know another program where you have access to a coach that way. I would highly recommend it!"
Giovanna Perot-Averill
Giovanna Averill Interiors
"I set a goal of $25,000 in terms of fees within 10 weeks and I was able to get close to $30k! What I have been able to do already has shown me a return on investment immediately. If you feel that this is a really big commitment, time-wise or financially, you're gonna get that back within a short period of time. You're going to see a return to triple or quadruple what you invested, or more!"
   Jen Childs
   Versa Interior Design
ready to transform your business?