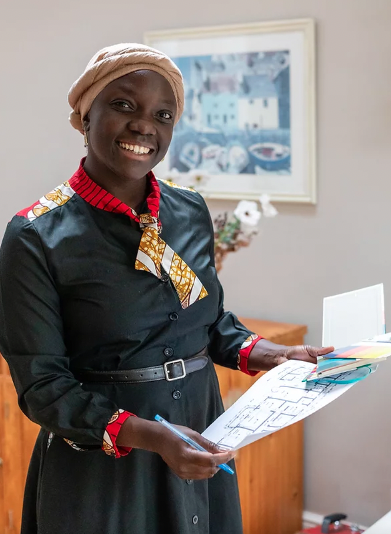 This is Comfort's
Fully Booked Designer
Success Story
Comfort Smithson
Owner – 31 Homes
Taunton, Somerset, UK

"I was looking for a clear structure on how to build a business. Salimah clearly explains the whole process of how to generate leads. I have my signature offer, and am fully booked!"
Comfort Smithson of 31homes.com was a trained architect and certified home stager. For the last couple of years, she refers to herself as a SAHM (stay-at-home mum).
And when she was ready to launch her business, she found herself amidst a pandemic.
Comfort didn't want to spend months trying to figure out how to launch her business, Fully Booked Designer helped Comfort become fully booked!
ready to transform your business?